Please note due to COVID-19, we do require all customers to wear face mask while not seated.

Hungry, don't really know what you want? Try the Super Buffet Sushi & Grill and satisfy your craving for healthy, excellently prepared food. The staff at the Super Buffet is there when you need them and is determined to keep your eating environment clean and inviting.


Super Buffet Sushi & Grill Menu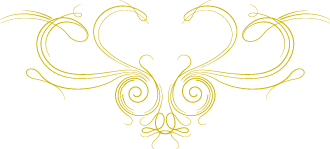 Lunch is served: 11:00am - 3:30pm
Dinner is served from: 3:30 - Close
ASIAN FLAIR
Alfredo
Apple and Beef Pies
Barbecue Chicken
Barbecue Pork
Black Pepper Chicken
Boiled Salmon
Bourbon Chicken
Buddhist Delight
Cheese Crabmeat
Cheese Steak
Chicken Broccoli
Coconut Scallops
Crab Rangoon
Egg Custard Tarts
Egg Drop Soup
Egg Roll
Fried Banana
Fried Dumplings
Fried Fish
General Tso Chicken
Honey Chicken
Hot Sour Soup
Mei Fun
Miso Soup
Peanut Chicken
Pepper Steak
Pork with Mushroom
Rib Soup
Salt and Pepper Squid
Seafood Delight
Slice Beef with Garlic Sauce
Spring Rolls
Steamed Flounder
Stuffed Mushrooms
Sweet and Sour Chicken
Sweet Donuts
Vege Egg Foo Yong
Vege Lomein
Wonton Soup
---
SUSHI
Boston Roll
California spicy tuna
Deep-Fried Sushi
Philadelphia Roll
Salmon Sushi
Tuna Sushi
White Tuna Sushi
---
SEA FOOD
Blue Deep-Fried Crab
Cocktail Shrimp
Mussels
---
OTHER CULINARY DELIGHTS
Boiled Eggs
Buffalo Wings
Butter Potato
Cheese Spinach
Clam Chowder
French Fries
Italian Shrimp
Pizza
---
SALAD BAR
Traditional Salad with all your Favorite Dressings
Pasta Salads
Mixed Vegetables Salads
Seaweed
Squid Salad
---
FRUIT BAR
Many kinds of fruit
Different flavors of Jell-O
All of your favorite puddings
---
DESSERT BAR
Cakes, Cookies and Surprise Treats
---
Not to forget the ever popular "Mongolian Barbecue Grill"
Serving fresh right in front of you.
Accommodations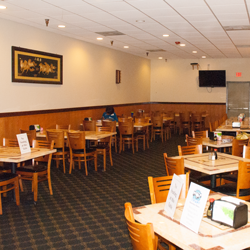 Large Room for Meeting and Eating

This room holds nearly 80 people and is perfect for your next gathering.



Inquiry
To get your chance to enjoy some of the best varieties of food from many ethnic backgrounds visit us:
5471 Fruitville Rd.
Sarasota, FL 34232
(941) 253-0010

Sunday - Thursday: 11:00am - 9:30pm
Friday & Saturday: 11:00am - 10:30pm

Located in the Sarasota Crossings Shopping Center